ஆலோசனைக் குழு ஐக்கிய நூற்றாண்டு முன்னணியில் உறுப்பினராக இல்லாமல் வெளிப்புற ஆலோசனைகளை வழங்குகிறது.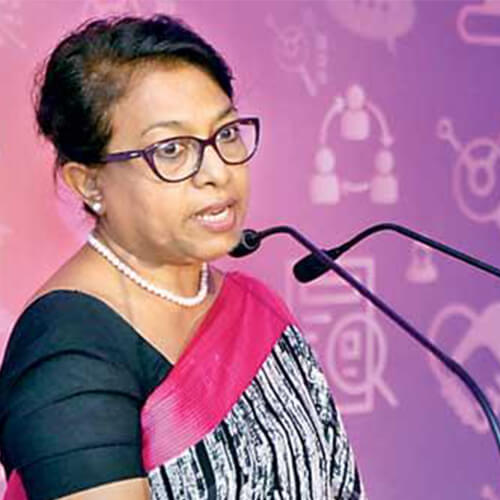 Dr. Deepika Udgama
Professor, human rights activist and former Head of the Human Rights Commission
Dr. Tara De Mel
Former Secretary Ministry of Education & Vice Chairperson, National Education Commission. A Medical Doctor & former Senior Lecturer in Physiology University of Colombo
Consultant Eye Surgeon | MBBS | MD Ophthalmology | FRCS | Diploma in Psychology (ICBT) | Currently following a Masters in Public Management (SLIDA)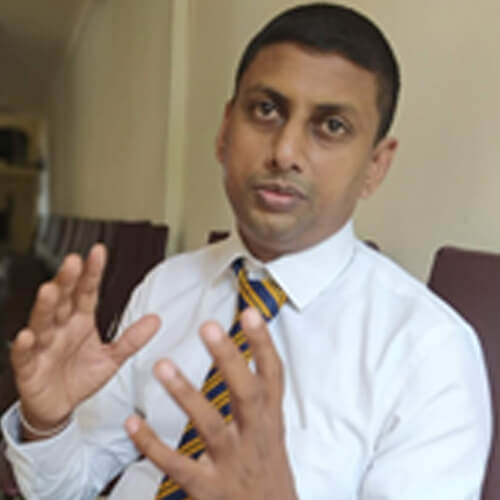 Facilitator/ Training Consultant | Global University for Lifelong Learning (GULL) | Open University of Sri Lanka
Professor Harsha Munasinghe
Professor, School of Architectural Studies, George Brown College (Canada) Adjunct Professor, Kotelawela Defence University (Sri Lanka)
BSc (Built Environment) – University of Moratuwa
MSc (Architecture) – University of Moratuwa
M Arch (Urban Design) – Helsinki University of Technology (Finland)
D Tech – University of Oulu (Finland)
PG Diploma (College Teacher Training) – George Brown College (Canada)
Fellow Member, Sri Lanka Institute of Architects
உங்களது நன்கொடைகளால் எங்களால் புதிய இலங்கையை கட்டியெழுப்ப முடியும். இலங்கையை நம் அனைவரின் தாயகம் என்று பெருமையுடன் அழைக்கிறோம். உங்களுக்கும் எனக்கும் சொந்தமான தேசம்.